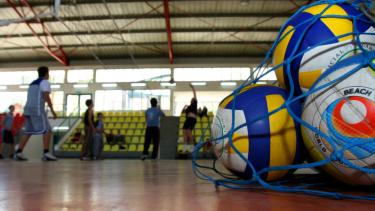 School equipment is not included in the rental.   In general, groups should provide their own equipment for the booking.  
All equipment brought in and used by the group must meet School District standards. 
Soccer groups must use clean, partially deflated or indoor soccer balls.
Baseball groups must use hollow whiffle balls to play catch only - no batting is permitted inside gyms.
Floor Hockey is not permitted.
Permission for use of any school equipment is at the sole discretion of the school principal.  Staff at the school rentals department will request this on behalf of the rental group.  Any authorized school equipment must be returned in proper order and it is the responsibility of the Lessee to cover repair or replacement costs.
The use of audio/visual and lighting equipment is not permitted.
Many schools do not have tables and chairs for large groups.