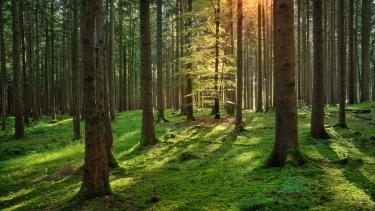 Carbon Neutral School District
Abbotsford School District has been Carbon Neutral since 2010
In January of 2008 the province of British Columbia adopted the Greenhouse Gas Reduction Targets Act (GGRTA) which outlines the province's commitment to reducing Green House Gas (GHG) emissions by at least 33% below 2007 levels by 2020 and at least 80% by 2050. The Carbon Neutral Government Regulation, adopted in December of 2008, requires all public sector organizations in BC to be carbon neutral on an annual basis through a combination of GHG emission reductions and the purchasing of carbon offsets for any remaining emissions. To prove that they have done so all public sector organization must measure and report back on all of their energy use and carbon emissions each year as well as what they have done and what they plan to do in order to continue reducing their organization's GHG reductions.
The Abbotsford School District began collecting emissions data in 2009 with the first full reporting year being 2010. Since 2010 the Abbotsford School District has reduced its Green House Gas Emissions by over 20%. That means that in 2015 our school district produce 1022 metric tons less carbon emissions than in 2010 which is equivalent to taking approximately 216 cars off the road or planting 26,486 trees.
To read the full 2015 Abbotsford School District Carbon Neutral Action Report click here.